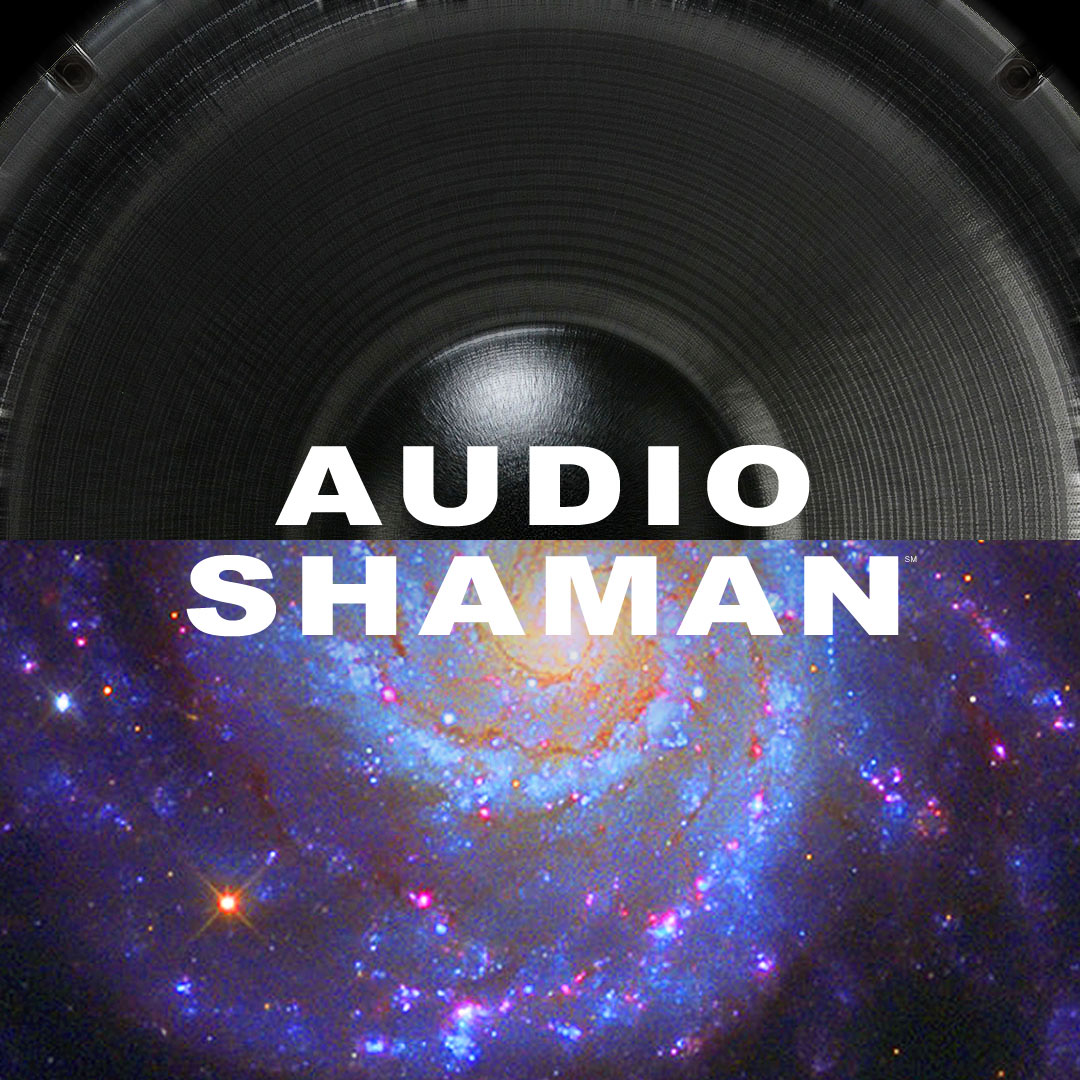 ENTERTAINMENT
PRO AUDIO
PRIVATE EVENTS



Founded in 1976, AUDIO SHAMAN is a


California-based creative productions group specializing in experiential sound and music entertainment programs, pro audio services,
creative content, and private events.


LOS ANGELES
Charlie Sweeny

SAN FRANCISCO
Krisjon Svanberg
EXPERIENTIAL
SOUND + MUSIC ENTERTAINMENT PROGRAMS

Over 10 innovative program offerings
pioneered and produced by AUDIO SHAMAN
through its 43-year history of organizing
private events and outdoor adventures –
experienced by more than 2500 people
over the decades.

Unique. Original. Magical.
Indoor and outdoor programs.

All available in immersive, high-fidelity
360° sound delivered by our high-output,
5600-watt QUADSONIC pro audio system.

Book AUDIO SHAMAN to delight
and wow audiences of up to 1000 people at your next conference, special event or party.

Contact us to discuss your event needs.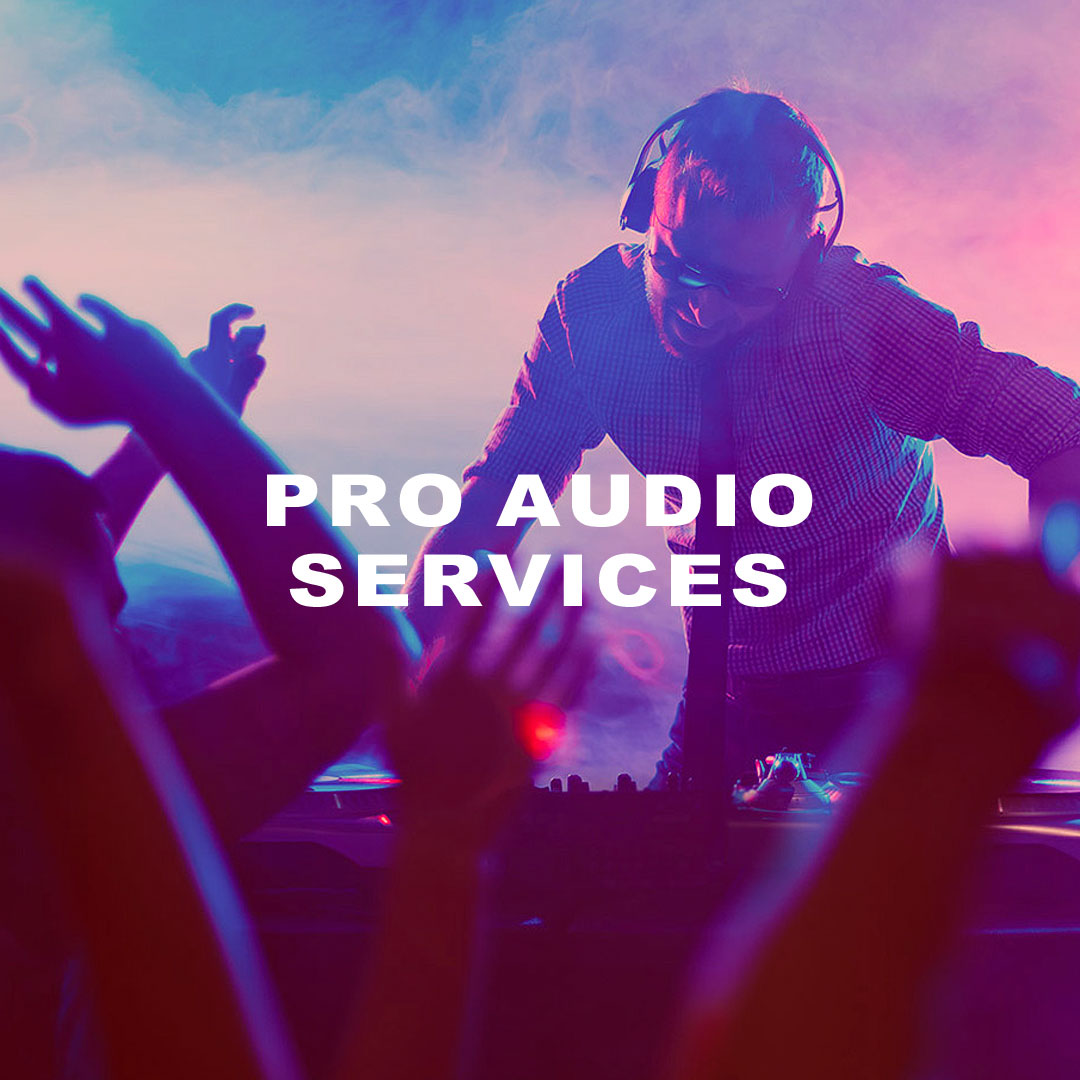 PRO AUDIO SYSTEM + ENGINEER FOR RENT



Private parties. DJ playback.
Conferences and corporate events.
Worship services.

You provide the audio content,
and AUDIO SHAMAN will plug you into its
immersive 360° QUADSONIC hi-fi pro audio rig.

Ultra-clean, clear dynamic range.
Tight, punchy, responsive bass.

(And because of the steep purchase price
for Italian-made pro quality and craftsmanship,
an audio system rarely heard in the West US.)

Coverage for up to 1000 people.
On-site engineer included.
Flat project pricing.

Contact us to discuss your event needs.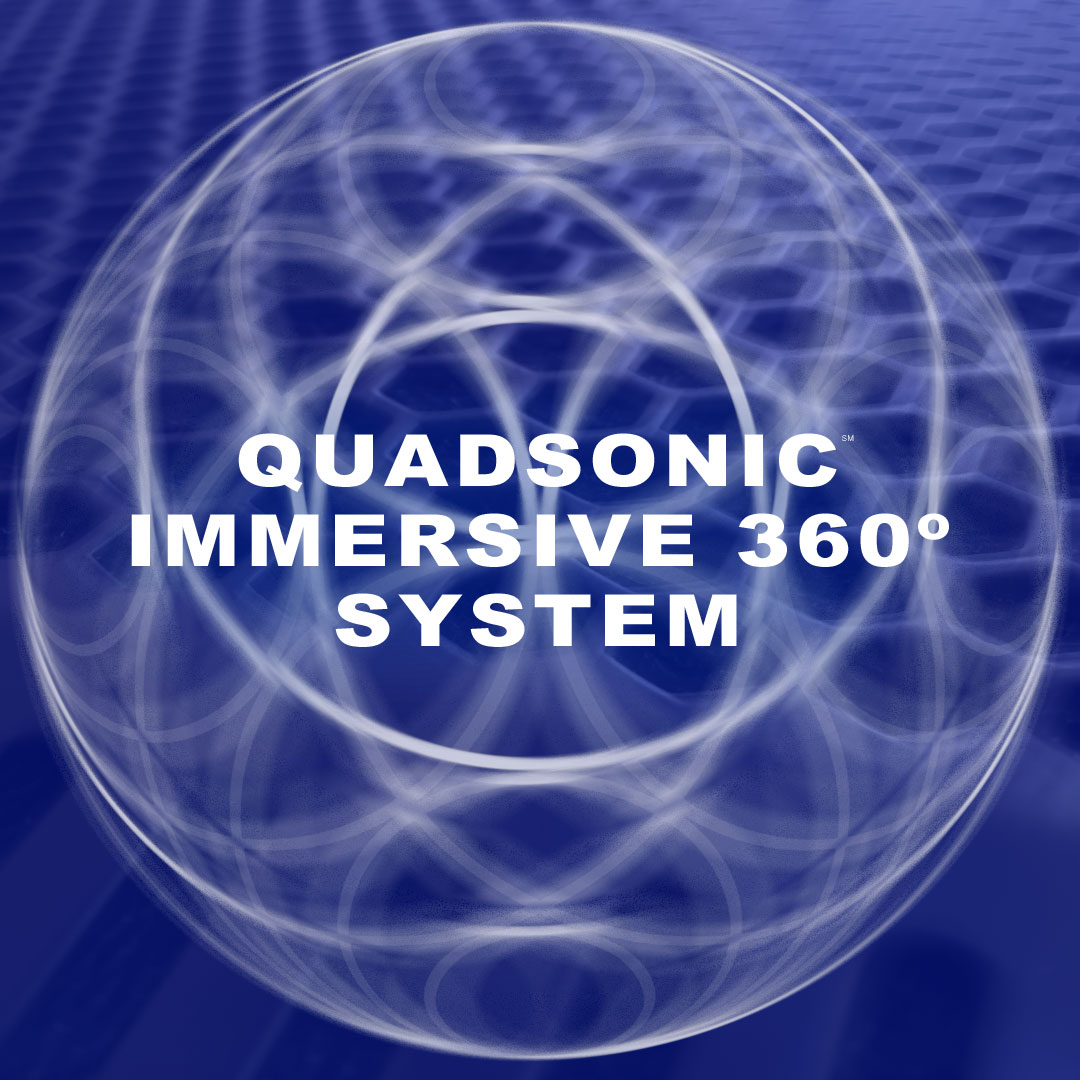 THE QUADSONIC
'ACRE OF SOUND'



System can be configured to produce an
ACRE OF SOUND – an immersive 360°
sound-field of 40,000+ square feet.

Full deployment consists of four line-array speakers positioned at the edges of a
200 feet by 200 feet square area –
each line-array directed into a sonic center – providing a four-source-point, total audio immersion experience for audiences
of up to 1000 people.

MAINS
Four Italian-crafted RCF Evox 12
active line-arrays

TOTAL SYSTEM POWER
5600 watts peak / 2800 watts RMS

MAXIMUM SOUND PRESSURE LEVEL
130 dB

FREQUENCY RESPONSE
40-20,000 Hz

TRANSDUCERS
32 x 4-inch neodymium full-range drivers
4 x 15-inch high-excursion woofers

DIGITAL MIX / EQ / FX
RCF M Series

AUDIO SIGNAL PATHWAYS
Mogami Gold Studio cabling

OFF-GRID / OUTDOOR POWER
Propane-powered Honda EU7000is

POWER CONDITIONING
Furman Prestige P-2400 AR units

ELECTRICAL DISTRIBUTION
8-gauge / 3-wire / 600-volt SOOW cabling

TECHNICAL SUPPORT + THANKS
Ann 'Keekoe' Urriza
Trinity Pro Sound / Tracy, California
RCF USA / Edison, New Jersey
RCF Group S.p.A. / Reggio Emilia, Italy
ATK Audiotek / Valencia, California
Scott Campbell Engineering / Orange County
Pacific Radio Electronics / Burbank, California
GenConneX / Hingham, Massachusetts
Wire And Cable Your Way / Skokie, Illinois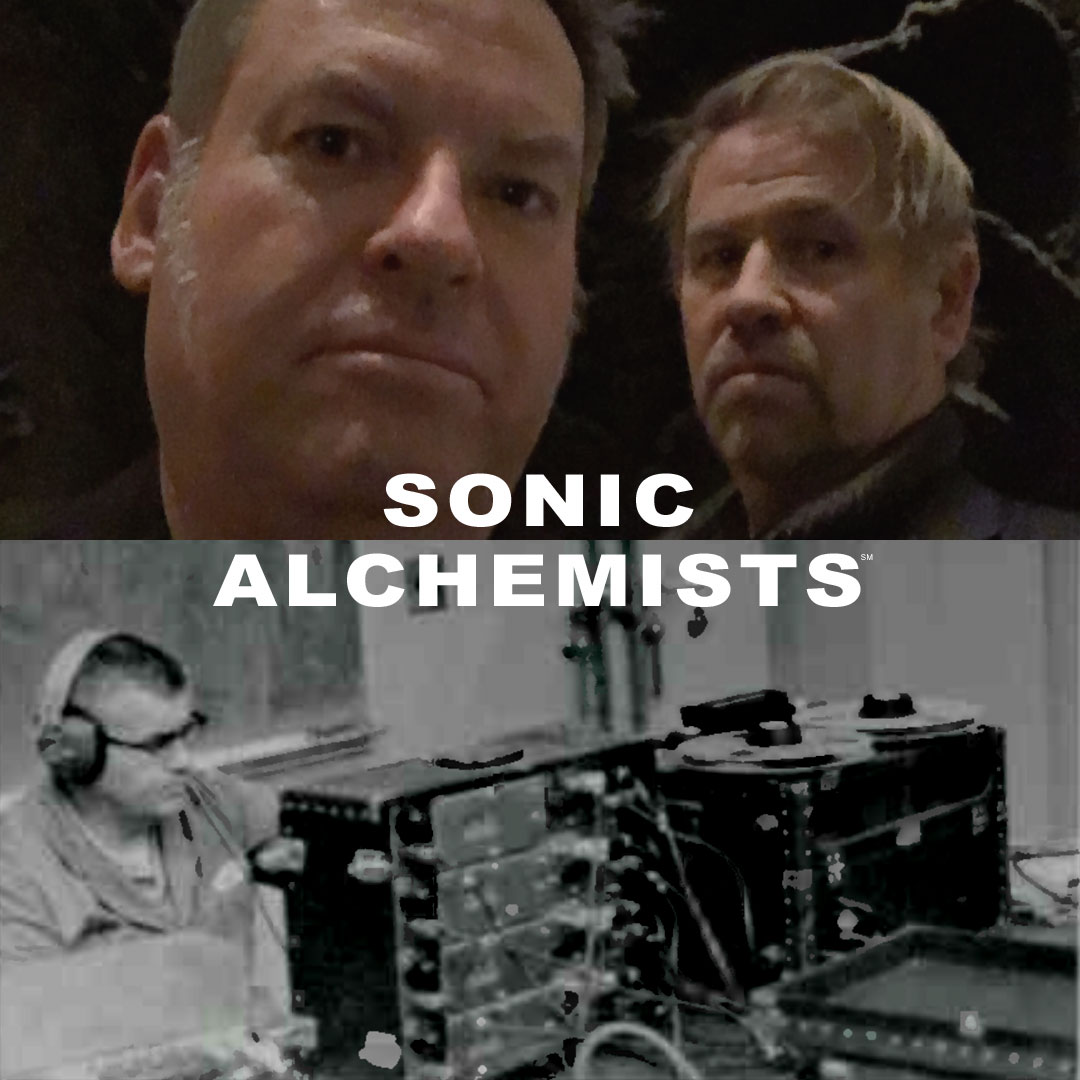 CHARLIE SWEENY
KRISJON SVANBERG
DICK GARRETSON (1929-1989)




Interesting music, art, design, pro audio, architecture, theatre and staging have been passions for us since the beginning when we
met and formed AUDIO SHAMAN in 1976.


CHARLIE SWEENY
SONIC ALCHEMIST / PRODUCER

Charlie's background includes 10 years of formal classical violin training – singing and playing bass and keyboards in all-original bands – the creation of annual outdoor music festivals – and amassing a collection of 17 vintage analog synthesizers.

His career as an advertising creative director spans work at multinational ad agencies in the West US, and overseas in Tokyo and Osaka, Japan – servicing high-profile, multi-hundred-million-dollar print, direct mail and TV accounts.

Charlie has also worked in marketing for music product and pro audio brands – including SWR bass amplification (acquired by Fender), Groove Tubes (also acquired by Fender), VHT / Fryette and Barbetta amplification, and CAE Sound
pro audio repair and servicing.


KRISJON SVANBERG
SONIC ALCHEMIST / CO-PRODUCER

Krisjon started playing piano as a teenager, and studied music theory with Virginia Smedberg, violinist with San Jose Symphony Orchestra.

He met Charlie at College of San Mateo
through their mutual interest in the progressive rock band Yes, and formed several bands
playing guitar and synthesizers.

Since then, he's pursued a career in architecture, working on commercial projects worth $65M – and residential projects as large as $39M.

Music and audio production continue to be
his passions, and Krisjon represents AUDIO SHAMAN throughout Northern California from
our San Francisco office.


DICK GARRETSON
SONIC SENSEI

In 1971, while an audio engineer at Ampex
Corporation in Redwood City, California,
the late Richard 'Dick' Bruce Garretson was
experimenting with quad audio recording.

Later, his Hansonic and Garretson Sound
Service companies provided professional audio
for Bay Area theatrical productions...

Merriem Lanova-Bischof's Theatre Ballet of
San Francisco's Nutcracker touring show...

The Harrison Street Theatre (with production executives from Bill Graham Presents)...

Lamplighters Music Theatre...

And, most notably, sound design for Steve Silver's iconic Beach Blanket Babylon –
the world's longest-running musical revue.

Dick was instrumental in the formation
and backing of AUDIO SHAMAN – and our
modern-day Sonic Alchemy of a four-source-point QUADSONIC system was inspired by his
quad audio work from the 1970s.

Dick was our sensei – our mentor and friend.
And he left us all too soon.

Since gin-and-tonic was always Dick's favorite drink, it's become tradition to keep an unopened
bottle of Tanqueray at the mixing desk –
ready and waiting for his return.


©1976-2019 The Charlie Sweeny Organization (TCSO).
All rights reserved.

AUDIO SHAMAN, the SILVER SPIRAL mark, SONIC ALCHEMY,
SONIC ALCHEMIST, SONIC SENSEI, 'ACRE OF SOUND,'
QUADSONIC and the QUADSONIC SPHERE mark are
trademarks and service marks created and owned by TCSO
for its exclusive use in AUDIO SHAMAN presentations.
All rights reserved.